Big Money Thinks Small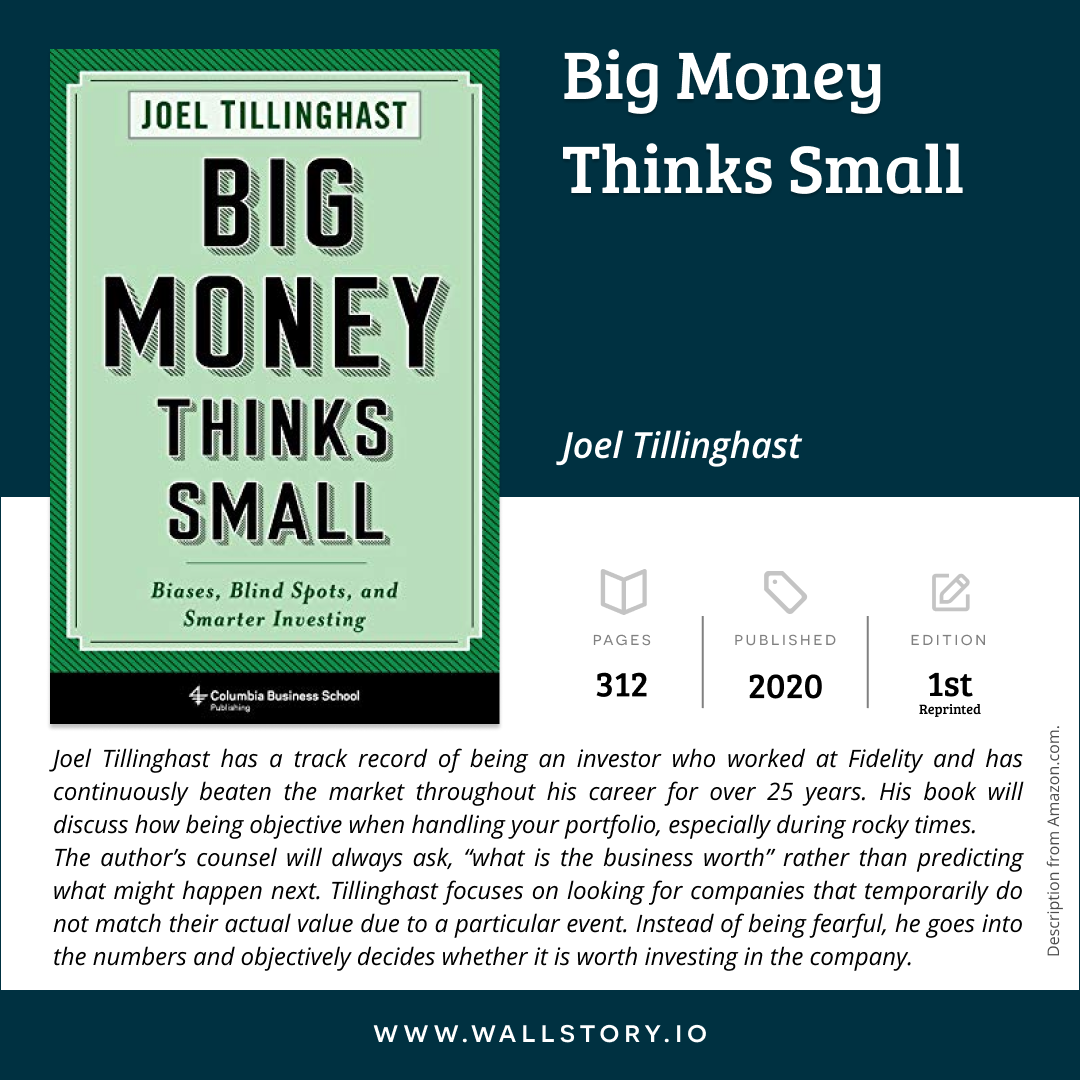 Joel Tillinghast has a track record of being an investor who worked at Fidelity and has continuously beaten the market throughout his career for over 25 years. His book will discuss how being objective when handling your portfolio, especially during rocky times.
The author's counsel will always ask, "what is the business worth" rather than predicting what might happen next. Tillinghast focuses on looking for companies that temporarily do not match their actual value due to a particular event. Instead of being fearful, he goes into the numbers and objectively decides whether it is worth investing in the company. Description from Amazon.com.