Vic - Methods of a Wall Street Master, The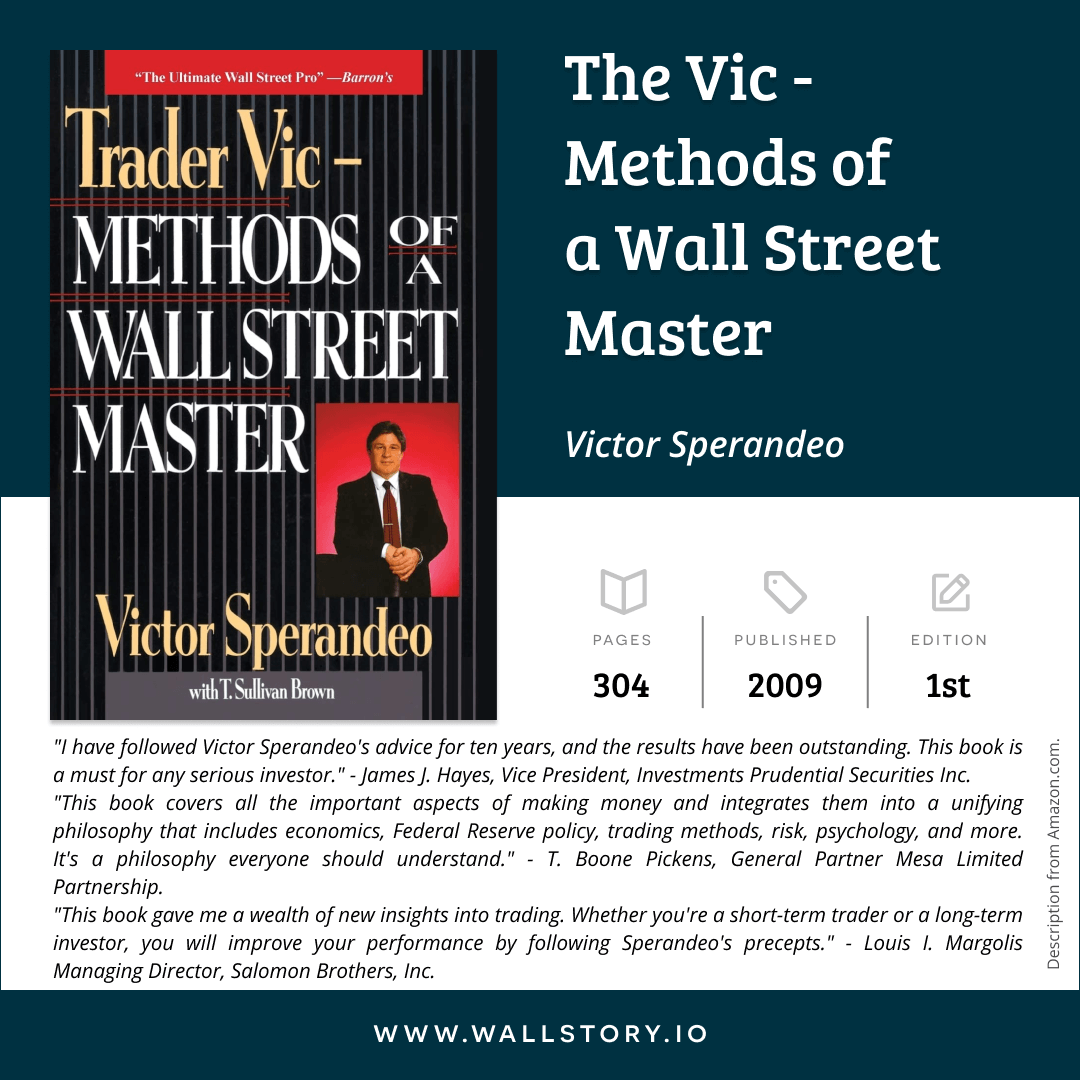 "I have followed Victor Sperandeo's advice for ten years, and the results have been outstanding. This book is a must for any serious investor." - James J. Hayes, Vice President, Investments Prudential Securities Inc.
"This book covers all the important aspects of making money and integrates them into a unifying philosophy that includes economics, Federal Reserve policy, trading methods, risk, psychology, and more. It's a philosophy everyone should understand." - T. Boone Pickens, General Partner Mesa Limited Partnership.
"This book gave me a wealth of new insights into trading. Whether you're a short-term trader or a long-term investor, you will improve your performance by following Sperandeo's precepts." - Louis I. Margolis Managing Director, Salomon Brothers, Inc. Description from Amazon.com.