Market anomaly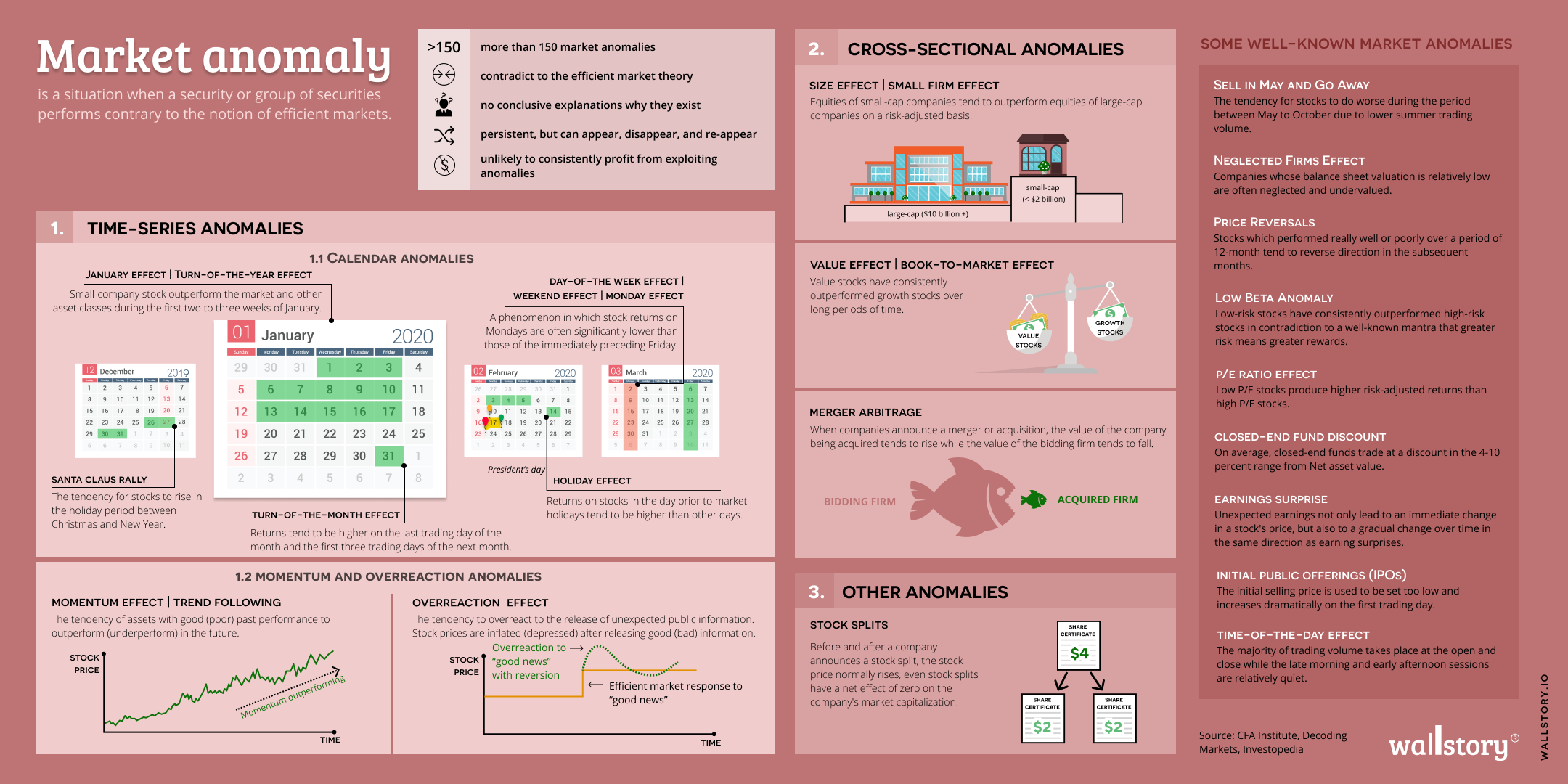 A market anomaly is an unusual or unexpected behavior in the financial markets that deviates from the normal patterns or expectations. Market anomalies can occur in various forms and can have different causes, such as inefficiencies in the market, mispricings, and investor behavior.
Examples of market anomalies include the small-firm effect, where small companies tend to outperform large companies; the value premium, where value stocks tend to outperform growth stocks; and the January effect, where stock prices tend to increase in the first month of the year.
Market anomalies can provide opportunities for investors to outperform the market by exploiting the inefficiencies or mispricings. However, they can also be difficult to identify and exploit, and many anomalies have disappeared or diminished over time as more investors become aware of them. As with any investment strategy, it is important to thoroughly research and understand the market anomaly before making a decision.